Rick,

I purchased your bedding supplies to hold my sheets in place on my bed. I bought a new mattress about a year ago, and since then my sheets just wouldn't stay put. Well, when your package arrived, I received the SHEET STRAPS that was super easy to install (and not visible), held my sheets tight to my mattress, cut my bed making time in half, and gave me a better nights sleep. All I can say is I found exactly what I was looking for and more. I really think you have a great product! Thank you!!!

-Jeff Johansen  

Read What Other Have To Say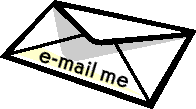 Dear Rick,

Thank You for the extremely fast service and good communication.  

I appreciate you catching my mistake in ordering two sets instead of one. I was impressed with the sturdy metal clip and good quality elastic that was used for the bedding supplies (middle sheet strap).  In the past I have used elastics to hold the corners of the fitted sheet to the mattress but they were cheap and flimsy. I looked in a couple of stores before discovering you could not find them.  I am glad that I was able to locate them.  Once again, thank you very much for helping with sweet dreams and a good night's sleep.

TANYA  

Rick,

First of all the bedding supplies service was excellent. I could not wait to receive my E-Z Clip Corner Sheet Straps. I have a futon that I use regular full size sheets on, and they NEVER stay on. I get so frustrated. This futon is in my child's play room, and I am constantly trying to fix the sheet. Not anymore. Thank you so much for this easy solution. No more frustration. And it is simple.Now my sheets don't move!

Thanks so much.

 Taylors Bedding Supplies 

    229 N Lincolnton St

        P.O. Box 64

  High Shoals N.C. 28077

     Ph: 1-704-215-7300

e-mail: rick@pillowhold.com

     www.pillowhold.com

"We have been very satisfied with the Pillowholds in our Same Day Services department. They keep the pillows in place when a patient gets out of the recliner and allows the nurses to manage other equipment and not worry about the pillow falling into the seat. When the patient returns to the recliner, the seat is clear and pillow already in place. Thank you for your great idea for securing pillows in chairs and beds." - Catherine Murphy, RN Charge Nurse Pullman Memorial Hospital Pullman, WA.

"I have been a practicing chiropractor for twenty one years. I am always looking for information to help the patient's I serve. I find that many of my patients that suffer from chronic headaches, neck and back pain have a problem with their pillow. In fact one of the contributing factors to a common painful condition called Fibromyalgia is an inability of the person suffering to reach a deep level of sleep. Even though special neck pillows can be a big help in keeping the neck and back aligned while sleeping, many people are so restless, that they and their pillow are "all over the bed" defeating most of the good that the pillow is designed to do. When I heard about the pillowhold, I was intrigued and interested. I received the pillowhold with great anticipation. It surprised me that the design was so simple and more importantly so affordable. I was especially pleased to find out how effective the pillowhold was at "holding the pillow in one place" while I slept. I now wake up feeling more rested and with increased energy. I am recommending it to all of my patients, colleagues and friends. The pillowhold is also extremely helpful for any one that may have a condition that requires their bed to be elevated while they sleep. The pillowhold does what it says...It holds your pillow where you need it. Just think, if you live to be 99 years old and you sleep 8 hours a night, you will spend 33 years of your life in bed!!! The pillowhold can help insure that all of this "down time" is therapeutic and supportive of your spine so that your muscles can truly rest instead of having to struggle all night long just trying to keep up with your pillow." - Roger S. Heschong, D.C. health@wireco.net

"WOW, I think the Pillowhold is fantastic, my pillow doesn't slide away from my head now. I would recommend the Pillowhold to everyone. What are you people waiting for? Go, order one now!" - Phil McCoy, phil41668@aol.com

"After trying the Pillowhold for nearly a year now, I have found it to be an amazing device. My dad is almost homebound and spends a lot of time in his recliner. With the Pillowhold, his pillow stays on the back of the recliner and never moves... Everyone should have one of these for sickness or just plain convenience." - Gailbluebird1@carolina.rr.com

"The Pillowhold is the best thing I've seen in along time. As a nurse, it is often difficult to keep your patients comfortable. This makes our jobs much easier, the patient much more comfortable, and the time spent in a hospital bed much easier. What a wonderful thing you have done. Nurses and patients everywhere will love the Pillowhold." - Nancy V., nviney@cqc.com

"I've had my Pillowhold over a year now and it works great! I just adjust my pillow and rest without worries of having to adjust it again. No more pushing my pillow up or adjusting it each time I sit up." - Michele,

puddin70117@yahoo.com

Before using the Pillowhold, I was always working to reposition or find my pillow, which I needed badly for neck support. The Pillowhold has decreased my use of energy therefore making me able to do other things with what little bit of mobility I have. Only a disabled person can appreciate how a Pillowhold enriches their lives - Susan C.R.N,. unwantachat_2001@yahoo.com

"Thank you for your prompt and thoughtful response. Being an old customer of Taylors Bedding Supplies (dating back to when you had only had one product), I felt confident that your reply would be satisfactory. It is a pleasure doing business with a company that honors customer satisfaction.

Walter Ivins, Little Egg Harbour, NJ

Hi Ricky

It's been a few months but we moved last week and finally unwrapped the sheet straps.  They are wonderful!  Our son is incontinent and they hold his mattress pad firmly in place 24/7. I just ordered two more sets to have on hand.  They are for a twin size bed and whatever size you sent before was perfect.  Thanks so much for this terrific product.  I wish I had found them years ago.

Shirley

I JUST RECEIVED MY ORDER.Thank you Rick. And thank you for the mail''''''''''''''''''''''

Do you want to hear something funny? Last year, when we first got this bed last year, I tried using an old pair of suspenders and felt they would have worked had the clasps been strong enough. I am so happy to have found your website.

Thanks again 

Dolores  


Hi Rick

These bed sheet straps are wonderful. Even after a night of tossing and turning the sheets are still neatly in place. The straps are easy to attach and remove. I would recommend them to anyone who has sheets that will not stay in place while you sleep.

Kind regards

M Brown Western Australia

We suffered for years with shifting bottom sheets on our queen-size bed. I was so excited to find the E-Z Clip Middle Sheet Straps. What a difference! They help to provide a very restful night€™s sleep. We just upgraded to a king-size bed and came back to purchase the E-Z Clip Middle Sheet Straps in the king size. Thank you, Ricky!

Kelly in Arizona

The best place ever to get those elusive workable affordable straps for your bedding - bottom sheets straps, tops sheet straps, pillow straps and more. Strong, with the clasps we all can use and which really work. I cannot say enough about their products, their service; Ricky Taylor and his family are the nicest friendliest people.

Olive Hoffman-ohoffman1932@gmail.com